Looking for a teleprompter-rental in Vienna/Austria? MGL delivers setups for single- and multicam-shootings with up to 3 camperas. As this is an universal system, you can mount any photo- or videocamera on it. The screen size is 15″. The weight of one prompter is about 6 kg. So you'll need a tripod, that can carry the camera, batteries, lens and the prompter.
All-u-need:
the rental-sytem includes the prompter, mounting plate, screws, a computer, a professional teleprompter-software, hdmi to vga adapter, 1.5m, 5m and a 10m vga-cable.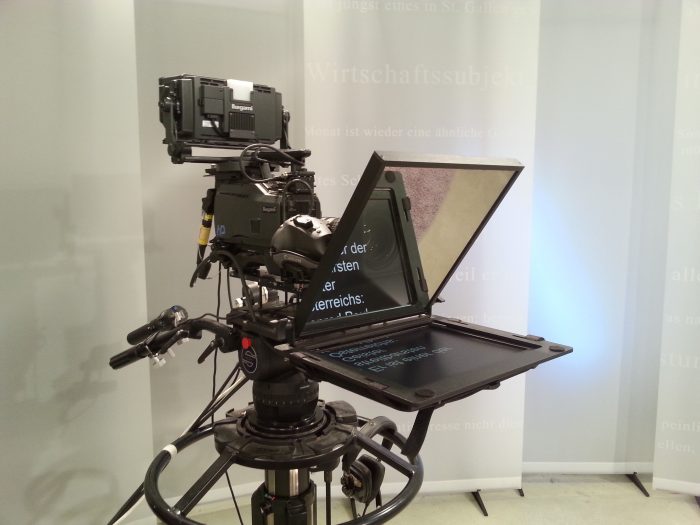 The prompter needs 220V/110V AC.
If you have any more questions, please don't hesitate to contact us!
Looking for a delivery/setup/production and pickup-service??
We'll be glad to assist you on set.
We are providing this telepromtper-service to national and international companies since 2008. We are working for tv-channels, production companies and event- and congress-business. 
Teleprompter incl.  notebook, controller and software):
130,- / day for one teleprompter (tax excluded)
230,- /day for two teleprompters (tax excluded)
330,- /day for three teleprompters (tax excluded)
Click here to get more infos about our operator service!